Established in 1997, Association of Students of Architecture (ASA) envisions a strong coherence between the students of Architecture at Pulchowk campus. With its diverse activities, ASA widens the creative boundaries and eases the inter disciplinary engagements for its members. Bridging the voids between the students, faculties and college administration, ASA believes in an efficient information flow within the department of Architecture and Urban Planning. Strict non-political nature of the association ensures a neutral stand in all of its activities, events, co-ordinations and programs.
All study materials for you.
You can now freely access various study materials including class notes and slides, reference books, question collection, and syllabus from our comprehensive archive compiled over the years.

Find Regular and Back examination questions of all the ten semesters. These questions are made available online so that they can help ease pressure on students during the examinations.

The most comprehensive collection of notes and slides are available in this section. You can save yourself time from searching and making copies of these slides and notes that cover the majority of contents taught in class.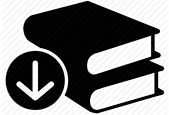 Find the digitized version of available reference books. These books can come handy during studies and save the cost of buying the books. These books should ONLY be used for educational or research purposes.
Meet the 23rd ASA Committee